Dictionnaire genre & science politique
Concepts, objets, problèmes
With
Lucie

Bargel
,
Laurie

Boussaguet
,
Marion

Charpenel
,
Sébastien

Chauvin
,
Ioana

Cîrstocea
,
Marielle

Debos
,
Magali

Della Sudda
,
Mathias

Delori
,
Delphine

Dulong
,
Olivier

Fillieule
,
Asuncion

Fresnoza-Flot
,
Sophie

Guérard de Latour
,
Bertrand

Guillarme
,
Cécile

Guillaume
,
Alban

Jacquemart
,
Sophie

Jacquot
,
Anna

Jarry-Omarova
,
Alexandre

Jaunait
,
Jane

Jenson
,
Alice

Le Goff
,
Amélie

Le Renard
,
Clémence

Ledoux
,
Karine

Lempen
,
Sandrine

Lévêque
,
Bérengère

Marques-Pereira
,
Elisabeth

Marteu
,
Camille

Masclet
,
Frédérique

Matonti
,
Marion

Paoletti
,
Lorena

Parini
,
David

Paternotte
,
Bibia

Pavard
,
Anna

Perraudin
,
Gwenaëlle

Perrier
,
Anne-Sophie

Petitfils
,
Sophie

Pochic
,
Marion

Rabier
,
Juliette

Rennes
,
Anne

Revillard
,
Michèle

Riot-Sarcey
,
Magalie

Saussey
,
Réjane

Sénac
,
Mariette

Sineau
,
Philippe

Teillet
,
Manon

Tremblay
,
Anne

Verjus
Dictionary Gender & Political Science
Les études sur le genre, qui ont connu un essor important depuis les années 1970, offrent de nouvelles clés pour appréhender les disciplines traditionnelles. Alors que la science politique se montre plus rétive que d'autres à la prise en compte des perspectives du genre, l'objet de cet ouvrage est de révéler leurs apports décisifs à l'analyse du politique.
Les notices de ce dictionnaire pionnier recensent les concepts, théories et objets canoniques de la science politique (citoyenneté, libéralisme, administration, partis politiques, mondialisation, etc.) en montrant le rôle central du genre dans leur genèse et leur maturation. Elles révèlent aussi le fonctionnement des inégalités entre les femmes et les hommes dans les partis, les assemblées, et la manière dont se fabrique et s'exprime le rapport entre les sexes dans les discours et les comportements politiques. Enfin, elles présentent les nouveaux concepts forgés par les spécialistes du genre (care, féminisme d'État, intersectionnalité, etc.).
Écrit dans une langue claire et accessible, fort d'une approche comparative entre études anglophones et francophones et d'une vaste bibliographie constituant un outil de référence indispensable, cet ouvrage tire aussi sa richesse de la contribution de plus de 50 spécialistes de différentes générations, qu'il s'agisse d'auteur.e.s qui ont créé des concepts ou mené les premières enquêtes sur le genre en politique, ou de jeunes chercheur.e.s qui les utilisent et les font vivre aujourd'hui.
Il intéressera particulièrement les étudiant.e.s, enseignant.e.s et chercheur.e.s. souhaitant accéder à une connaissance précise et pédagogique des apports des travaux sur le genre à la science politique comme à ses disciplines connexes, sociologie, histoire, anthropologie.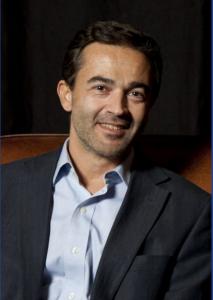 Olivier Fillieule
Olivier Fillieule is a professor of political sociology at the Université de Lausanne (IEPHI-CRAPUL) and a researcher at the CNRS (CESSP, Paris-1-Panthéon-Sorbonne).

Marseille années 68
Marseille Post'-68
The history of May '68 was not only written in Paris and it was not only driven by students. In Marseille as well, upon which this book casts a unique glaze, other activists contributed to making the decade that followed the May explosion into a "golden age of struggle", and sometimes acting as a catalyst for events on the national level.
---
Sociologie plurielle des comportements politiques
Je vote, tu contestes, elle cherche...
The Many-Faceted Sociology of Political Behaviour
I vote, you protest, she's still looking...
In homage to the pluralist political sociology practiced and defended by this French pioneer of experimental survey research, this volume provides an up-to-date overview of current research and major controversies in this field of political science today, thus also serving as an introduction to the analysis of political behaviour.
---

Critique internationale 70, janvier-mars 2016
L'internationalisation des causes sexuelles
The internationalization of sexual causes
The articles of the dossier analyze the process of internationalization of mobilizations related to sexuality in Europe, North America and Africa. The variety of geographical and cultural contexts captures the struggles that develop around the globalization phenomenon of sexuality.
---

La Manifestation
2e édition augmentée et mise à jour
---

Dictionnaire des mouvements sociaux
Dictionnary of Social Movements
A usefull toolbox for decoding the language and analysis of social movements. This dictionary lists all of the key concepts, explains their origins and development, specifies their usages as well as the debates they address. More tahn 60 authors.
---

Le sexe du militantisme
The Sex of Militancy
This work offers an analysis of the (re)production of power ties via military practices, founded on the logics by which gender, class, and race inequalities permeate militancy.
---

Police et manifestants
Maintien de l'ordre et gestion des conflits
---

---

Stratégies de la rue
Les manifestations en France
Street Strategies
Demonstrations in France
Who demonstrates in France, why, and under which banners? Where is the place of resorting to the streets among classic forms of political participation? What is behind the violence that sometimes accompanies protests?
---